The Inn's Breakfast Menu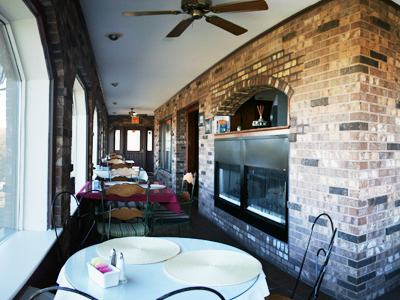 Your stay at The Inn at Dresden always includes a full, hot, gourmet breakfast in our dining area with a panoramic view of the countryside. Your breakfast starts with fresh brewed coffee, or choose from our assortment of hot teas. Fresh fruit and fresh baked breakfast breads and pastries accompany one of The Inn's specially prepared breakfast entrees. 
Juice, oatmeal and toasted breads are also available.
Some of The Inn's favorite breakfast dishes include:
 Quiche with Spinach and Bacon or
Egg and  Sausage  or Mushroom Casserole
Baked  French toast served with Inn-made syrup